Building Showcase: Rancher with Textured Burgundy Metal Roof
This rancher was one of the first to get a Textured Burgundy metal roof shortly after it became available from AB Martin.
Homeowners like textured metal because the textured surface reflects sunlight for less glare than smooth panels.
Contractors like it because it provides more grip during installation than smoother panels.
And in addition to the attractiveness of a metal roof, the homeowner was impressed with how much more comfortable the attic was than it had been with an asphalt shingle roof. The office/storage space in the attic was a lot cooler on a hot summer day than it used to be.
"In Fall of 2015 on a rainy evening our son was ready for bed, and came and told my wife that the rain is blowing in the window, and his bed is wet. My wife went to look at it and found water dripping from the ceiling fan. I then went upstairs and looked behind the knee wall, and found close to a dozen places where water was dripping from the roof. We had replaced the shingles twice in the 29 years we lived there.

"Our story and a half house was built in the 50's, and instead of using plywood to sheet the roof, we have 1"x6" tongue and groove roofing boards. Over the years the boards shrank some and between the boards it is only the tongue that closes the gap. Wherever a row of shingle nails was in that gap, within 10-12 years they were working themselves up and eventually came through the asphalt shingles and created a leak.

"We made the decision to replace the shingles with a standing seam metal roof from A. B. Martin Roofing Supply. Burnell Burkholder did an excellent job of installing the roof. Everything was removed down to the roofing boards. A synthetic vapor barrier was put down and the standing seam installed.

Since the metal roof has been installed, the upstairs is 10 to 15 degrees cooler in the summer.

"We are very happy with the quality of workmanship from Burnell Burkholder, and the durability of a metal roof from AB Martin."
~ LeRoy & Anna Martin
Roof Panel: ABSeam Panel
Roof Color: Textured Burgundy
Location: Ephrata, PA
Builder: Bernell Burkholder, LLC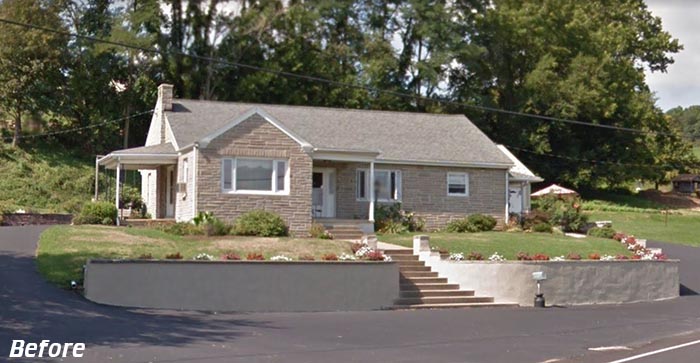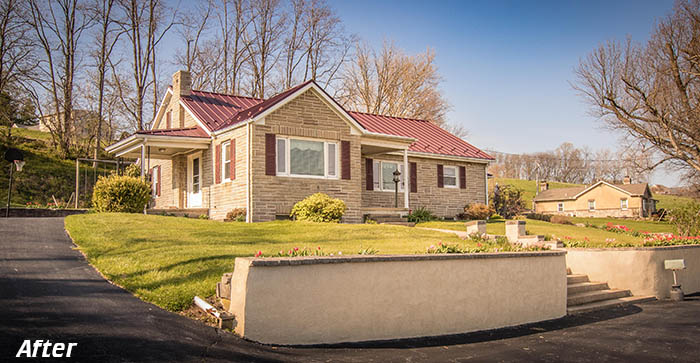 Learn more about the advantages of metal roofing:
Is a metal roof way more expensive than shingles?
Is a metal roof heavier than shingles?
Need a contractor? Search our database
Will Shingles or Metal cost me the most?