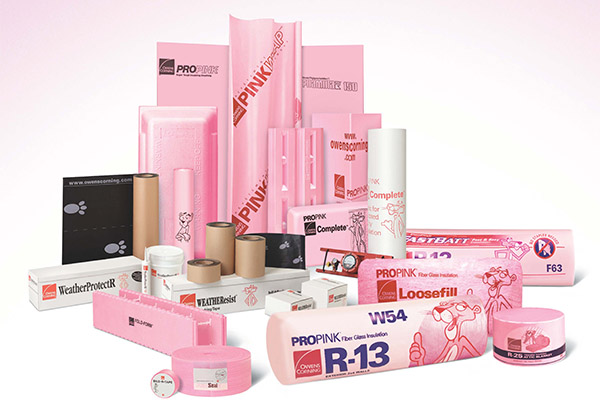 Double Bubble, Fiberglass, Styrofoam, Cellulose, Expandable Foam, and ISO Board insulation
Knauf Jet Stream® Ultra Blowing Insulation
Knauf's Jet Stream® ULTRA Fiber Glass Blowing Insulation is an unbonded, virgin fibrous glass blowing insulation designed with optimal thermal properties and excellent coverage and blowing characteristics. It can be easily installed in open attics of both new and existing structures. Jet Stream ULTRA will not sustain mold growth. The Jet Stream ULTRA is a minimum of 40% post-consumer recycled glass content.
Specifications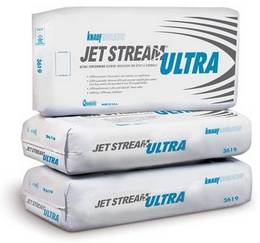 ULTRA-performance. It never settles.
ULTRA-fast, ULTRA-easy installation.
Fills all gaps and voids
Creates a sound barrier
Blows fast and smooth
Noncombustible, non-corrosive
Will not rot, mildew, or deteriorate
Packaged in strong poly bag
GreenFiber Blow in Natural Fiber
Today, there is a growing public concern for reducing damage to our environment and dependence on fossil fuels. GreenFiber responds to this concern by offering products endowed with multiple environmental benefits produced in a virtually waste-free manufacturing process. GreenFiber manufactures insulations for use in attics, floors, and walls of residential new construction and re-insulation applications. It provides outstanding thermal performance, fire-resistance and sound control. GreenFiber's products provide a barrier against air infiltration by filling gaps and voids. GreenFiber consists of 85% recycled content.
Specifications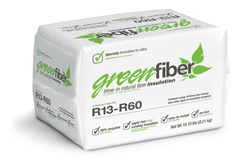 Rent a blower for only $15.00 a day with your insulation purchase!
AB Martin is a Manufacturer and Supplier of Quality Building Supplies. Contact us to speak to one of our knowledgeable sales representatives.