AB Martin now manufactures metal panels in the classic board & batten style. Historically, board & batten siding was made by placing narrow wooden strips ("battens") over a seam between wide boards.
While the traditional material was wood, board & batten today can be made of various materials including metal. Enjoy the traditional board & batten style combined with the longevity of metal!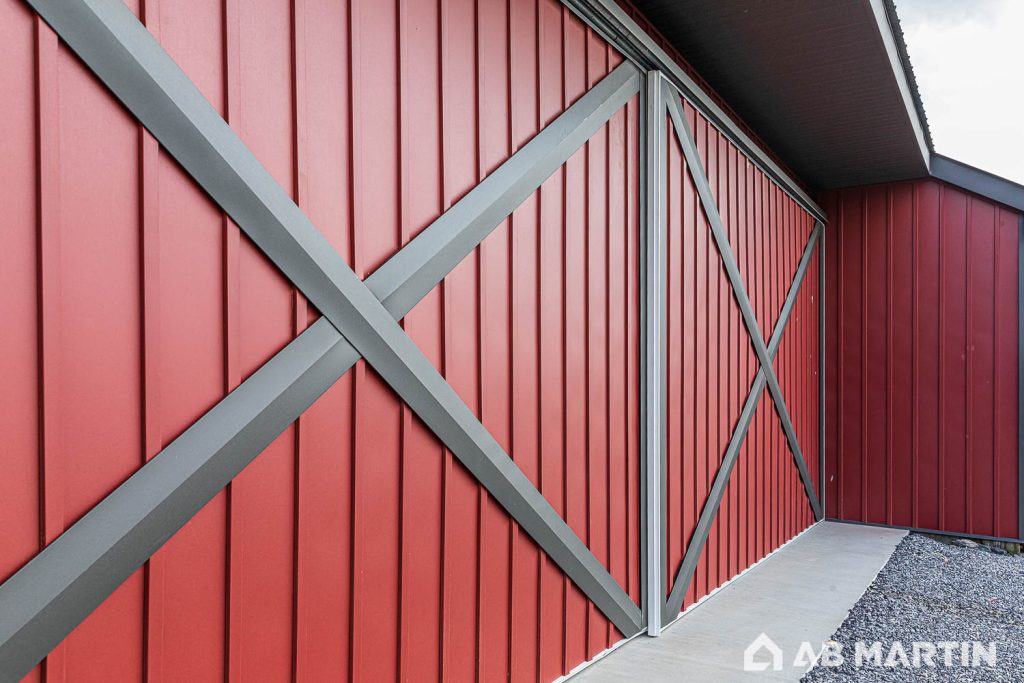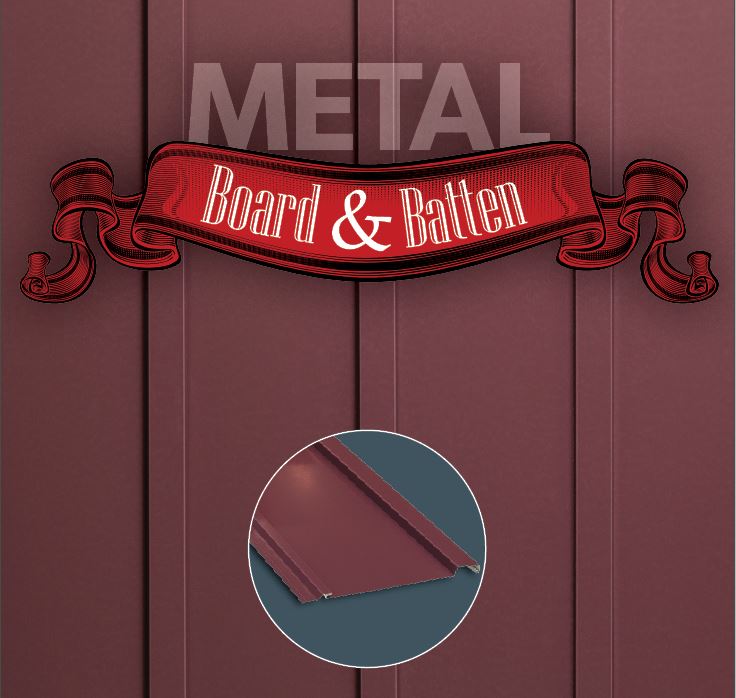 Oil Canning
Please be aware that oil canning is unavoidable in the flat of the panel. To minimize oil canning, we recommend that the Board & Batten should be installed on a solid surface like 5/8" sheeting or thicker. Other tips include installing backer rod behind the panels and avoiding over-driving the fasteners. Oil Canning is not a cause for rejection. To learn more, read our article on oil canning.