Continuous Corrugated Panels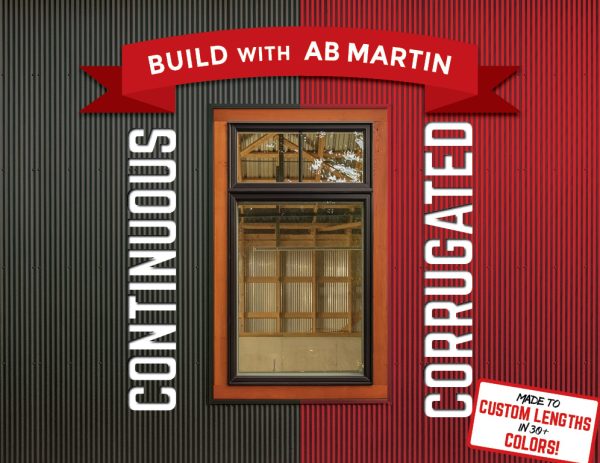 Continuous Corrugated is back in style!
One of the earliest panel profiles dating back to before the colonial days, the continuous corrugated panels have transcended time to become one of the most popular stylistic panels on the market. Though not recommended for roofing because of the low rib height and lack of an anti-siphon channel, the continuous corrugated panel is great for interior decorating and siding applications.
 
And it is now available in 30+ of our colors and textures!
All metal panels and some trims are made to order and are not returnable.