WeatherBond rubber roofing offers roofing contractors easy-to-install, competitively priced, and nationally distributed single-ply roofing systems.
Why WeatherBOND Rubber Roofing?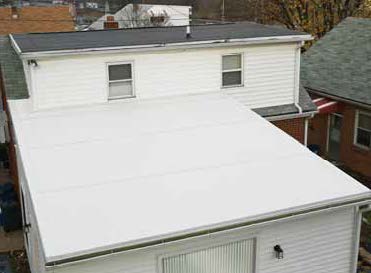 Fully Adhered EPDM Roofing System WeatherBond RBR EPDM provides building owners with a long-lasting, dependable roof system with a fast and easy installation that doesn't require special equipment. With proven performance for more than 40 years in commercial and industrial applications, RBR is available in both black and white membrane options.
Features and Benefits
Ease of installation
Competitive price
National distribution
Innovative Products
Packaged for easy transportation
Laborsaving adhesives and accessories
Lifetime Material Warranty
AB Martin is a Manufacturer and Supplier of Quality Building Supplies. Contact us to speak to one of our knowledgeable sales representatives.