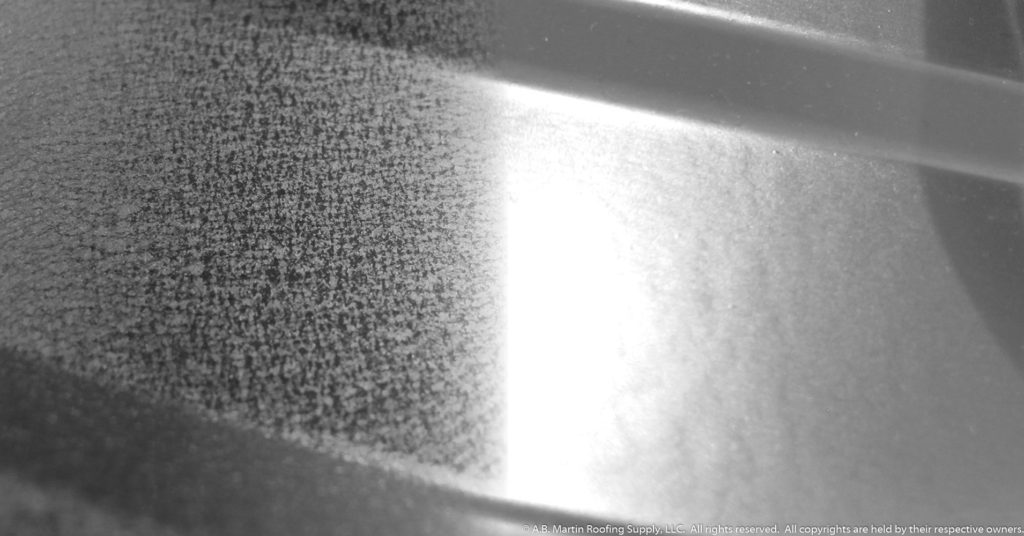 That's exactly what they are:
26 gauge steel in 10 colors with textured finishes instead of smooth finishes.
Homeowners like it because the unique textured surface redirects sunlight for less glare than smooth panels. Plus the textured panels are less prone to "oil canning" which makes for a more attractive roof.
Contractors like it because the texture provides more grip during installation than smooth panels.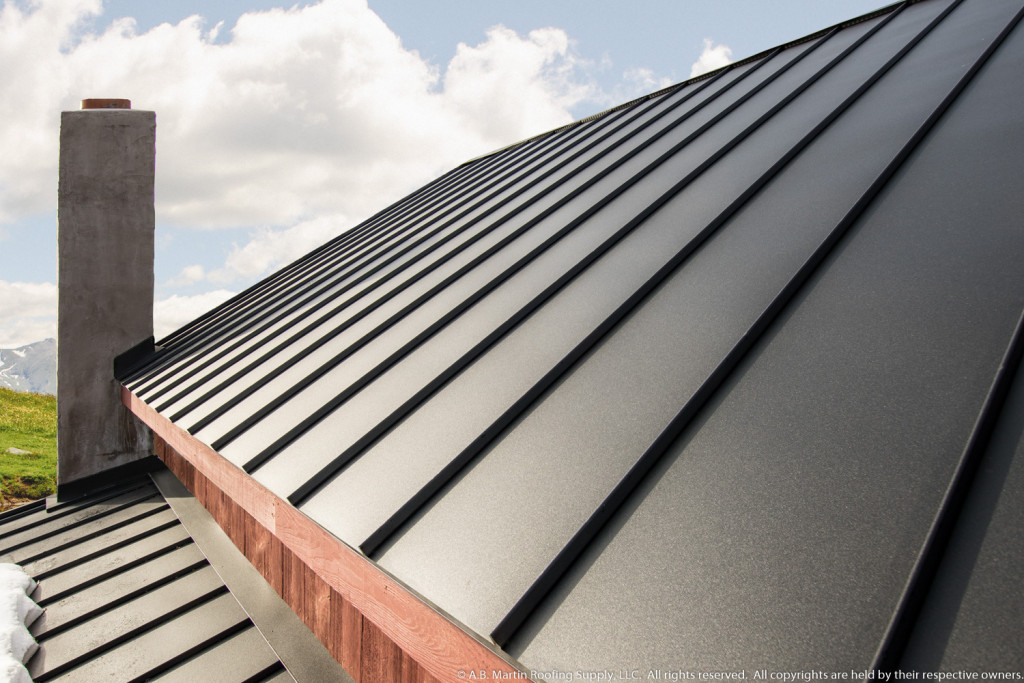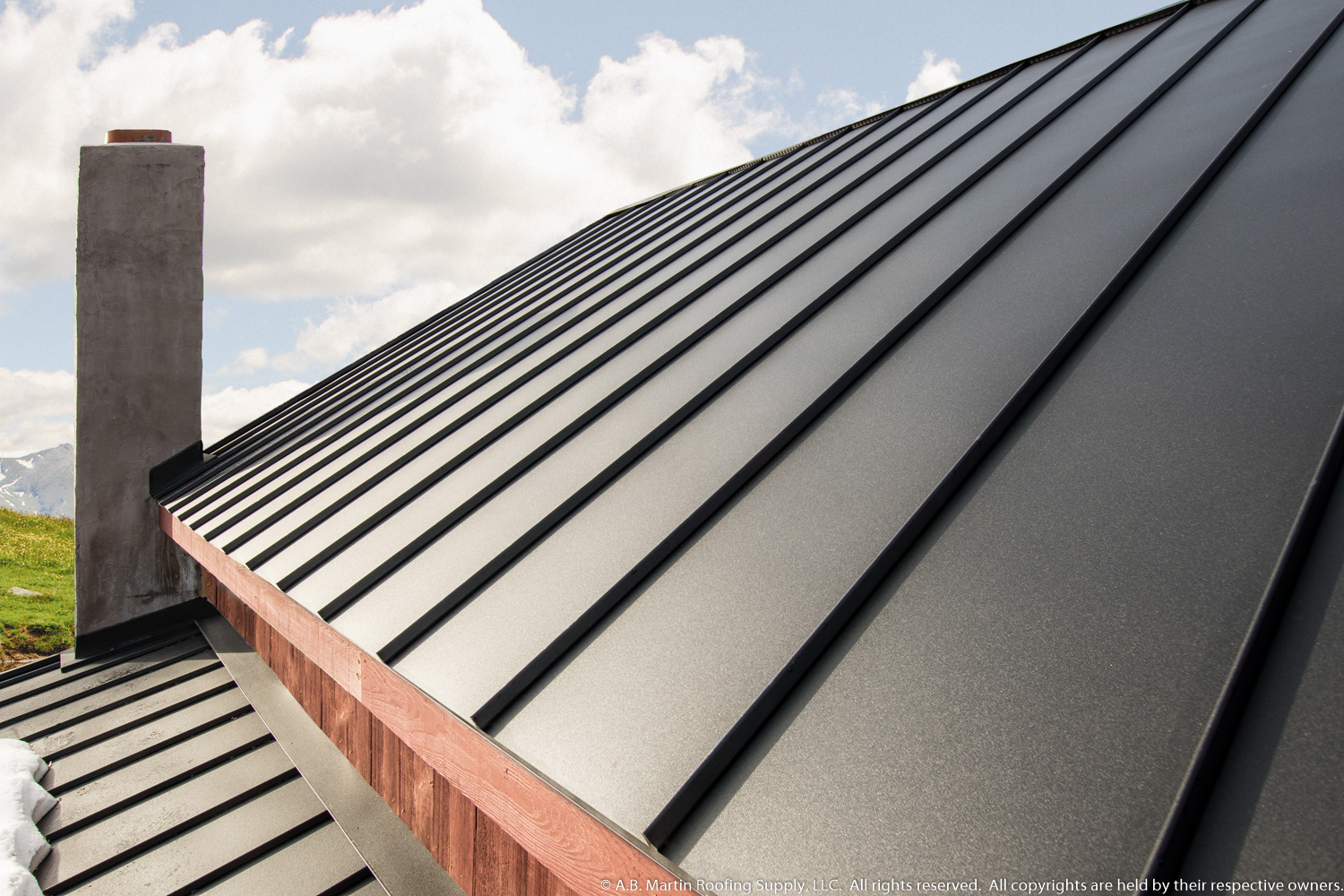 What profiles do the Textured Metal Panels come in?
The 10 energy-efficient colors are available in our ABM Panel profile,  ABSeam panel profile, R panel profile, and both our continuous corrugated profiles.
See drawings of each below.



Where can it be used?
Textured metal panels can be used pretty much anywhere smooth panels can be used… with two exceptions.
We've seen it done on the roof.  We've seen it done on the walls.  We've seen it done on houses, businesses, and on ag buildings.
It's that last one (ag buildings) that brings us to the first exception.
The textured panels have a galvalume substrate. That means it should not be used for animal confinement.  That's because of how the ammonia vapors react with the galvalume.  (Use our zinc-heavy galvanized panels instead.)
The second exception applies to the R panel and both of the continuous corrugated panels – they should not be used on the roof.  Because it lacks the purlin-bearing-leg of the PBR panel, the R panel overlap is not strong enough to be used on roof applications.  And because of the low rib height and the lack of an anti-siphon channel, we do not recommend the continuous corrugated panels on the roof.
Does it have a warranty?
Yes.
Because the textured coating is baked into the metal coil at the factory, our textured panels carry the same 40-year paint warranty as our other panels (see warranty for details).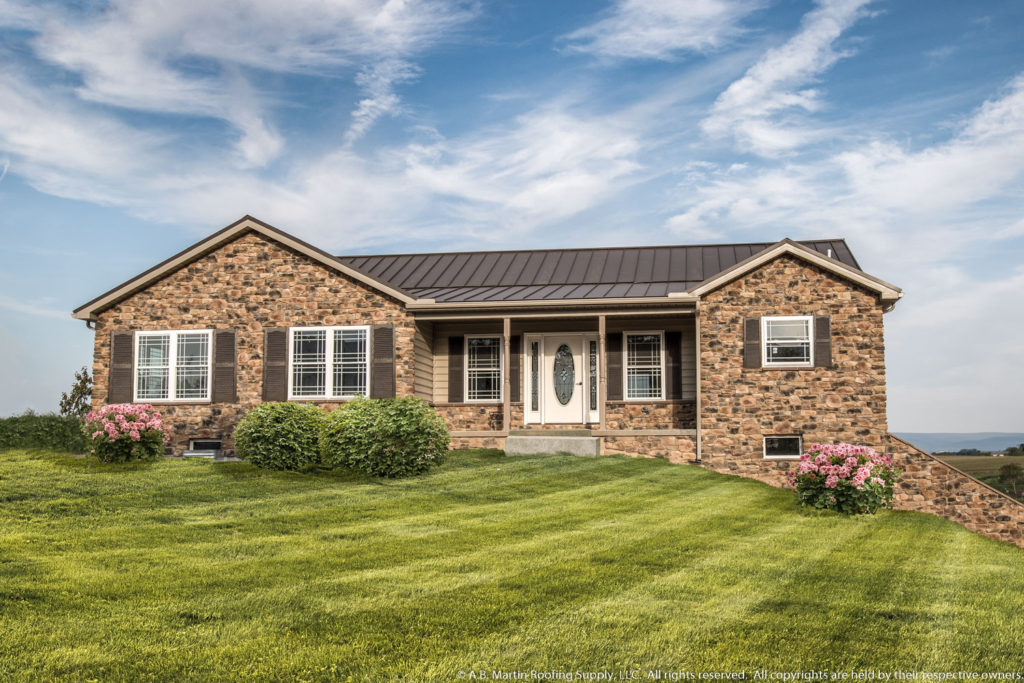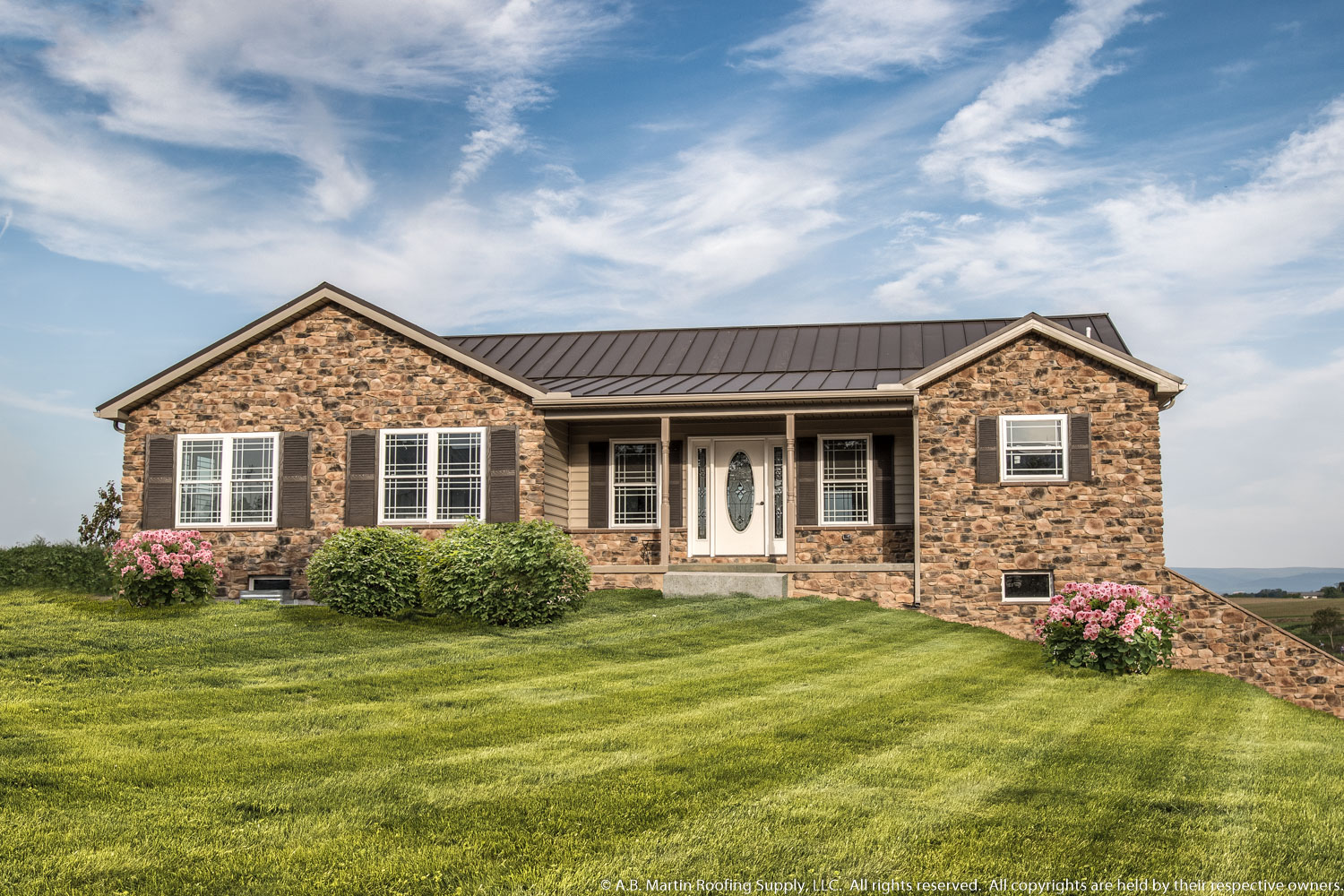 Closing Summary
10 Colors: Black, Colonial Red, Burgundy, Charcoal, Bronze, Evergreen, Gallery Blue, Lightstone,Ash Gray, and Shadow Gray.
6 Profiles: ABM Panel, ABSeam Panel, R Panel, 1.25 Continuous Corrugated, 2.5″ Continuous Corrugated, and the Board and Batten.
Warranty: 40-years