March 25, 2020 –  A.B. Martin is planning to be open during normal business hours to supply you with the building materials that are essential to your home and business. We take the health of our employees and customers seriously. We are striving to keep our facilities as clean and safe as possible. Please help protect yourself and those around you.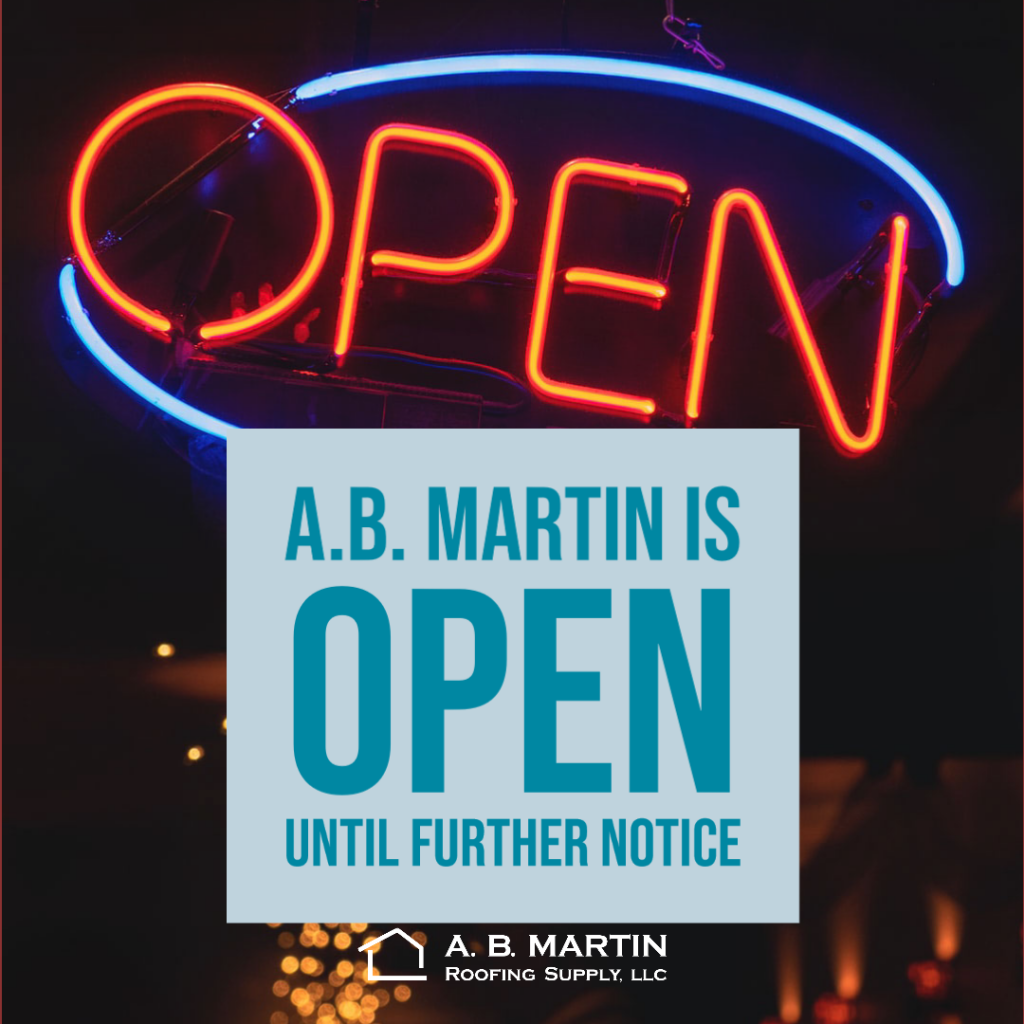 A.B. Martin is a leading Manufacturer and Supplier of Metal Roofing, Siding, and Buildings Materials with two locations in Pennsylvania.
Contact our professional and knowledgeable sales team.

Contact A.B. Martin Roofing Supply
Email Us
Ephrata Location
Newville Location