Introducing the self-dumping hopper attachment for forklifts and skid loaders.  Perfect for jobsites and warehouses, the self-dumping hoppers meet a variety of needs with their smooth, efficient dumping design that saves time on any job site.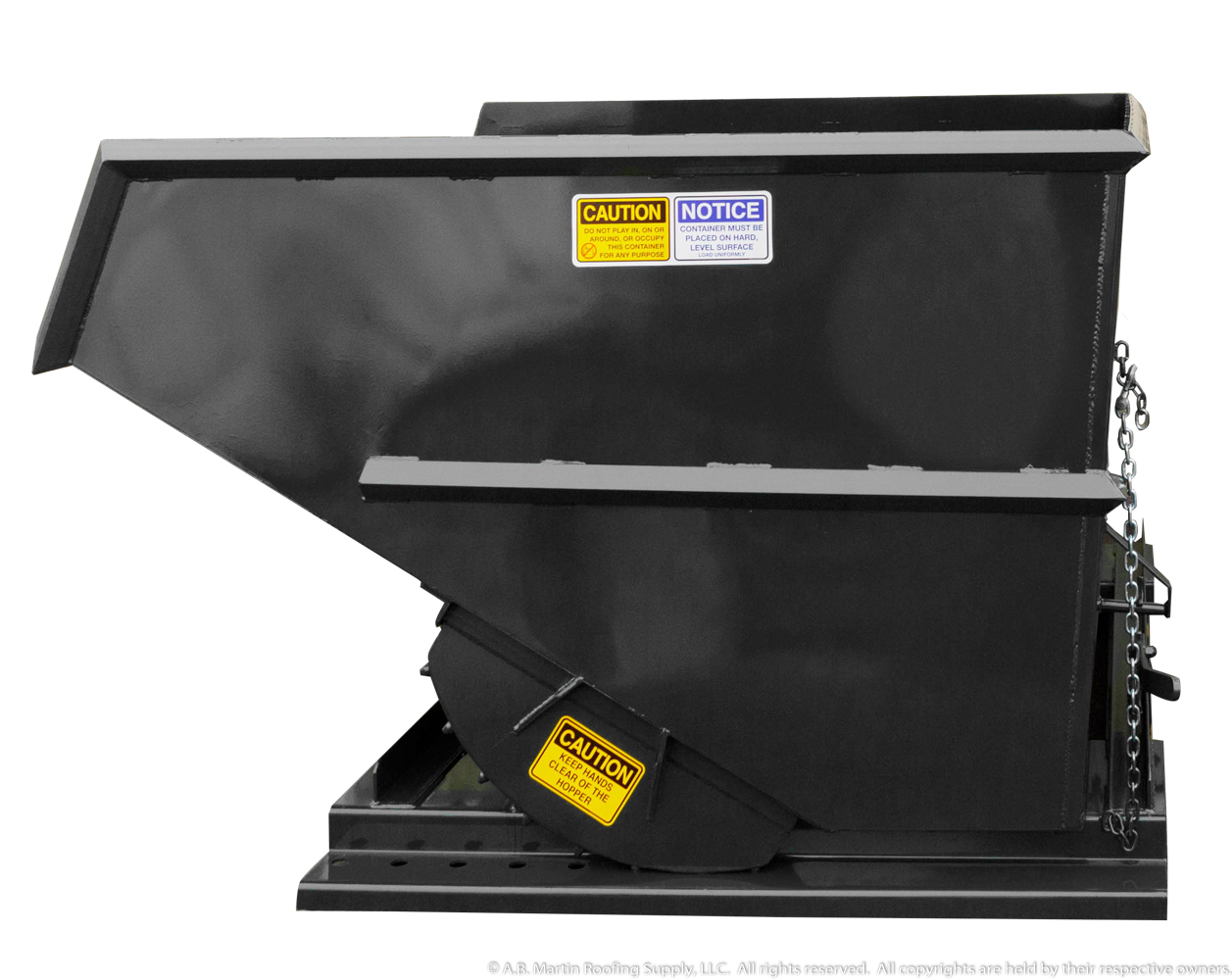 Self-dumping Hopper
The Self-dumping Hopper is transported with standard forks.
When the Hopper is full, your skid-loader or forklift can lift it over a larger container or refuse pile.  Once in position, a simple pull of the release lever, and the Hopper will pivot and dump its contents before returning to an upright position.
These heavy-duty dumpsters are ideal for concrete rubble, construction scraps, wood scraps, and most any type of refuse.
Each dumpster is made from heavy-duty steel and coated with the durable National Standard Paint finish.
Sizes: 2 Yards, 3 Yards, and 4 Yards.
Capacity: 4,000 lbs
Ask about the Multi-purpose Contractor Dumpsters.