AB Martin carries several kinds of soffit to compliment our pole building and metal roofing sales.  Each kind has its unique purpose and comes in a variety of colors to match our metal roofing and siding.
---
AB Martin Soffit
Steel Soffit – Vented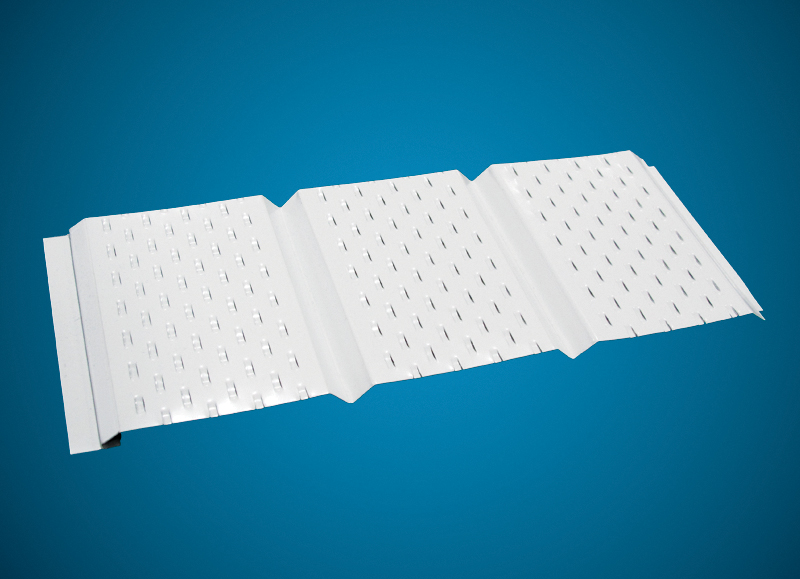 Our vented steel soffits are formed and perforated in-house and are one of the key aspects of a good attic ventilation system.  Vented soffits work especially well with our AB-35 Ridge Vent.  In order for the hot air to escape out of the ridge vent, fresh air needs to enter the building from somewhere, and our vented steel soffit allows the correct amount of fresh air to equalize the air pressure caused by the escaping heat.
12″ wide coverage by 11.5″ in-stock.  Custom lengths available from 1.5 feet to 24 feet.
Available in over 45 colors
Made from heavy duty 29 gauge steel

---
Steel Soffit – Solid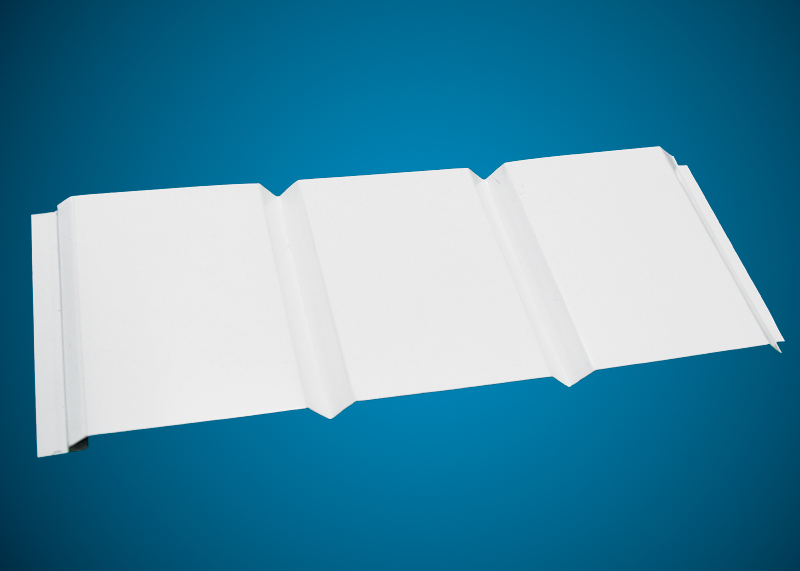 12″ x 11.5″ and 12″ x 17.5″ in-stock.  Custom lengths available from 6 inches to 24 feet.
Available over 45 colors
Made from heavy duty 29 gauge steel

---
Vinyl Soffit – Mastic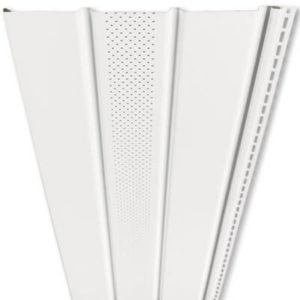 Free air space area per square foot: 5.87 sq. in.
Size: 12" x 12'
Rib Size: 0.036" Thick