Historic Mansion Gets a Makeover
On the outskirts of Philadelphia in Malvern, PA, you will find countless historic homes that are well over a hundred years old. One of those homes is enjoying a new ABSeam panel roof in Matte Black.
The ABSeam Panel is by far our longest-lasting roof system (standing seam roofs have been known to last over a hundred years with proper maintenance). We have over a dozen energy-efficient colors to match the color scheme of your house and look awesome doing it. Our hidden-clip and snap-lock system means that the panels are not punctured in a way that will compromise the weather-resistance of the roof.
The snow retention system of choice is the Snow Defender 6500 which mechanically attaches to the roof panel without penetrating the roof.
The premium Fluropon's® 70% PVDF resin offers superior color durability and energy-efficiency for decades to come. In fact, we offer a 40-year, hassle-free warranty on our panels.


Roof Panel: ABSeam Panel
Roof Color: Matte Black
Location: Malvern, PA
Builder: Double H Construction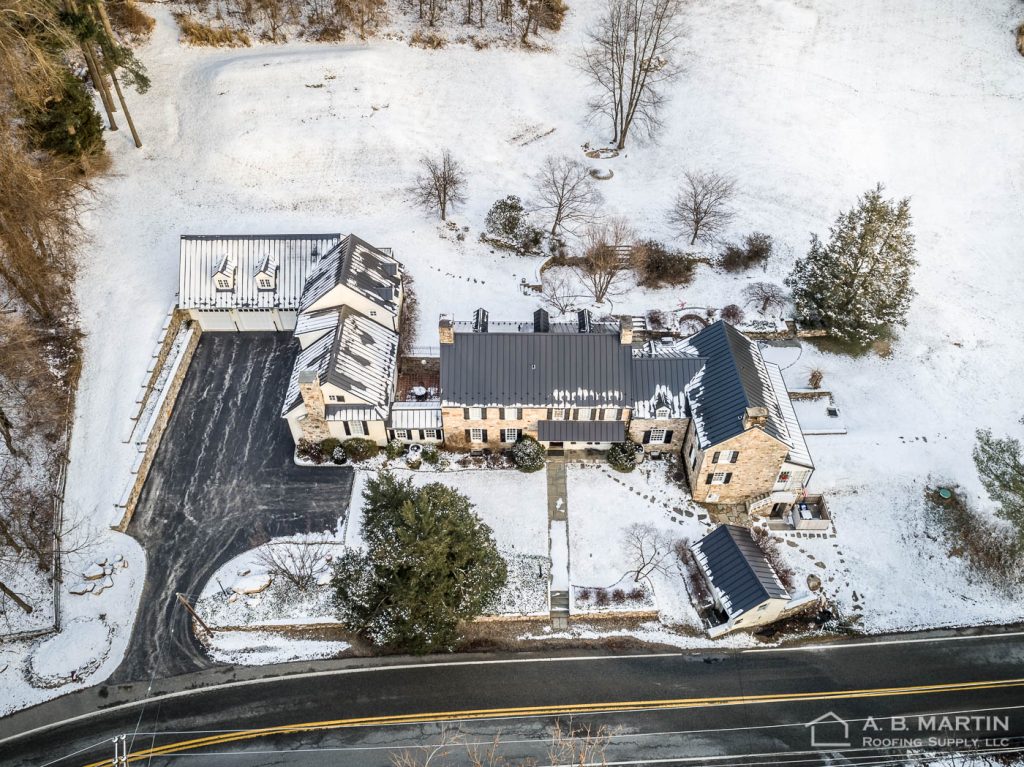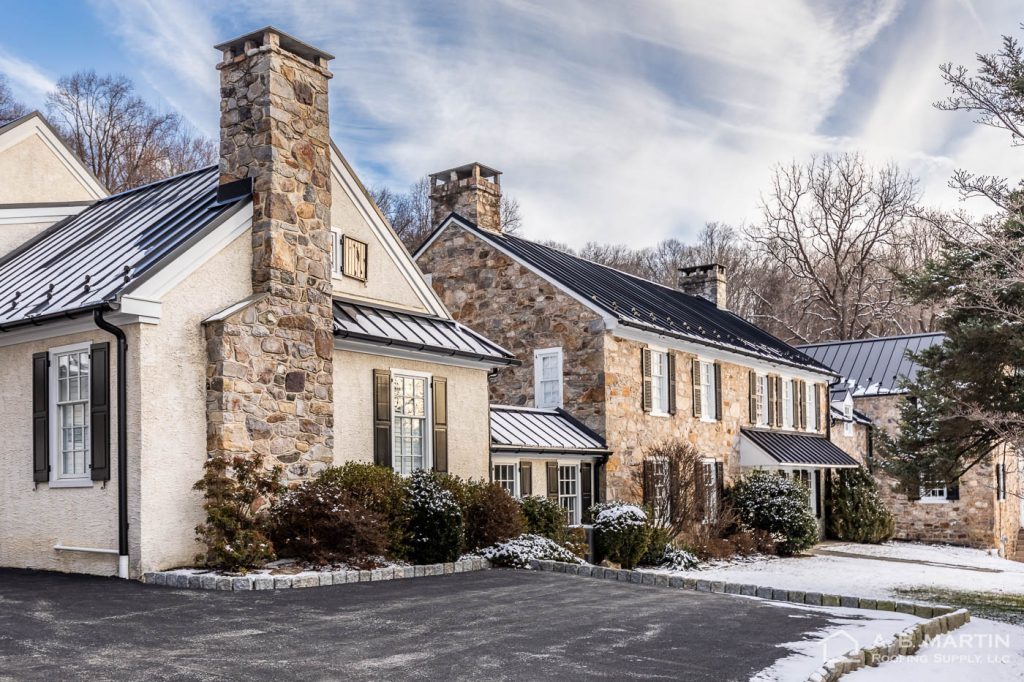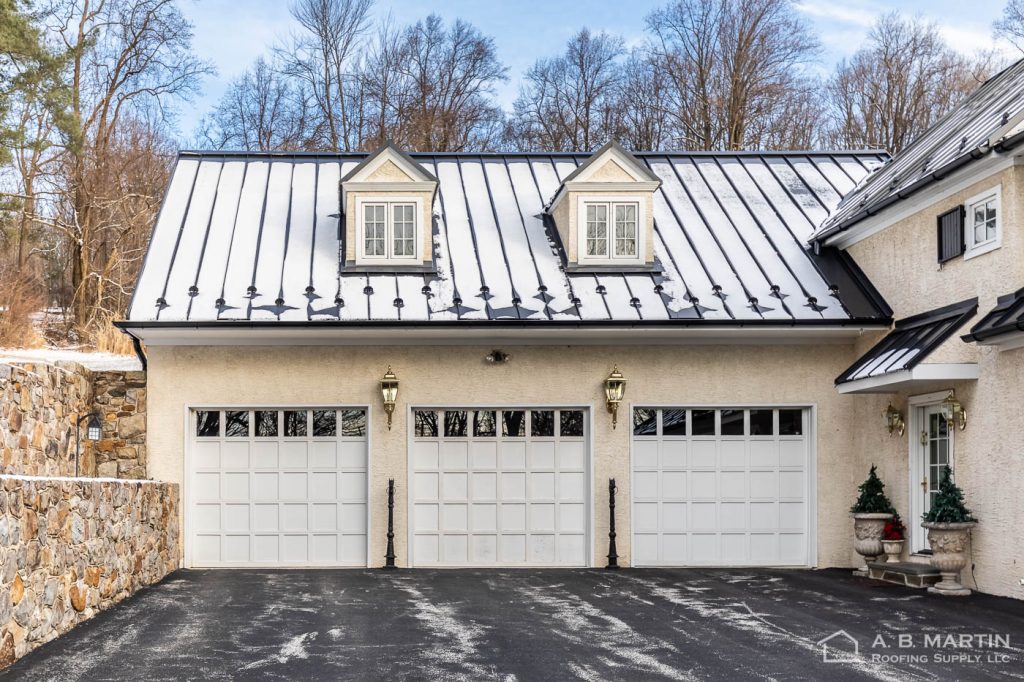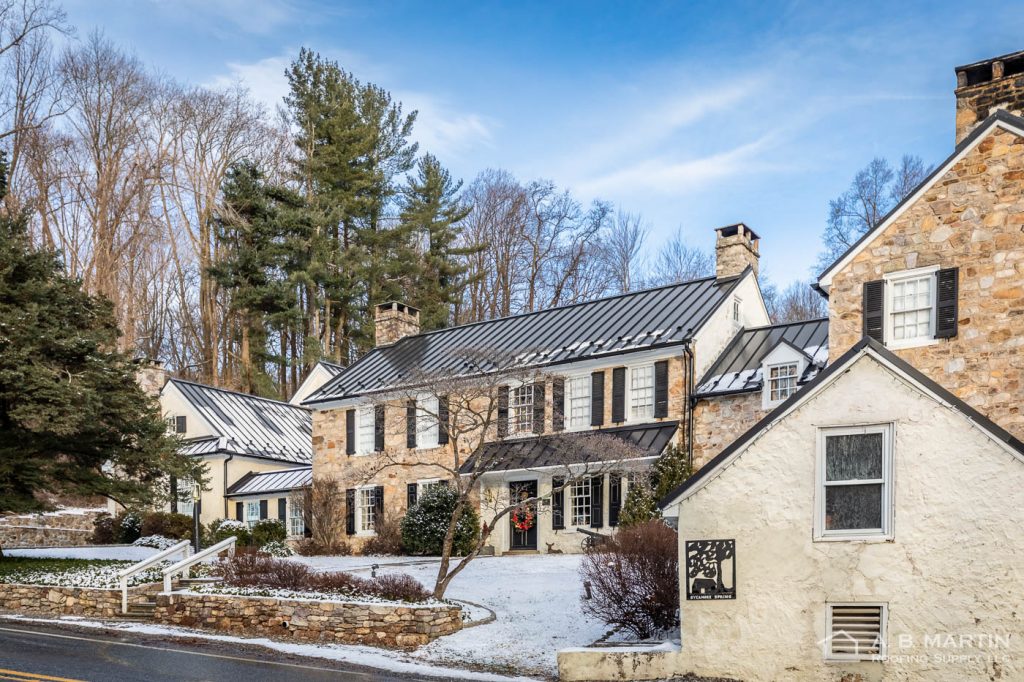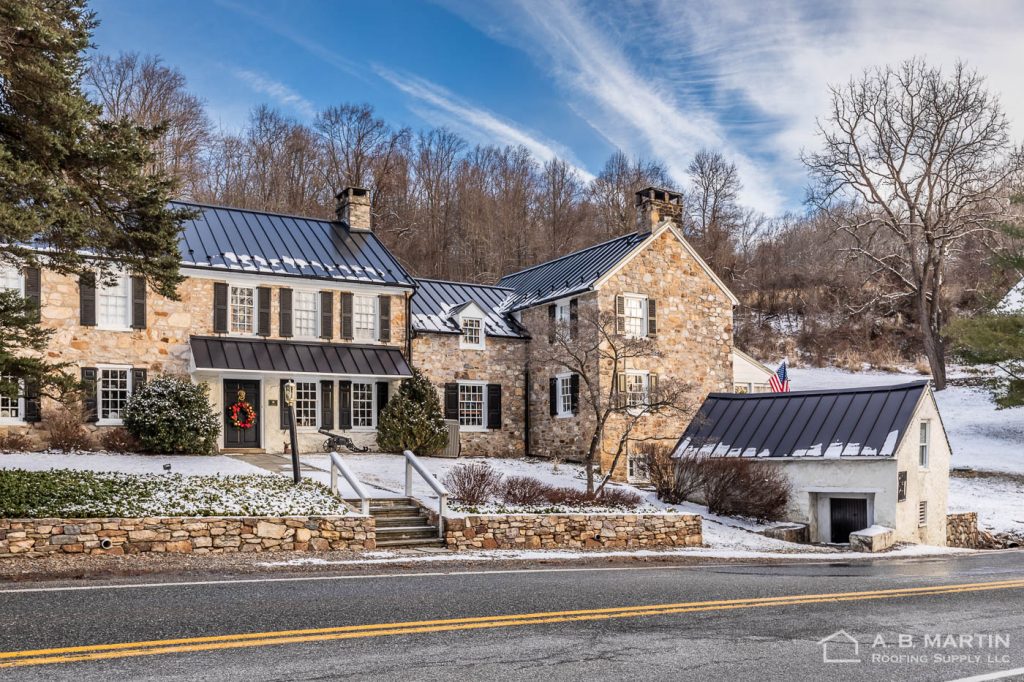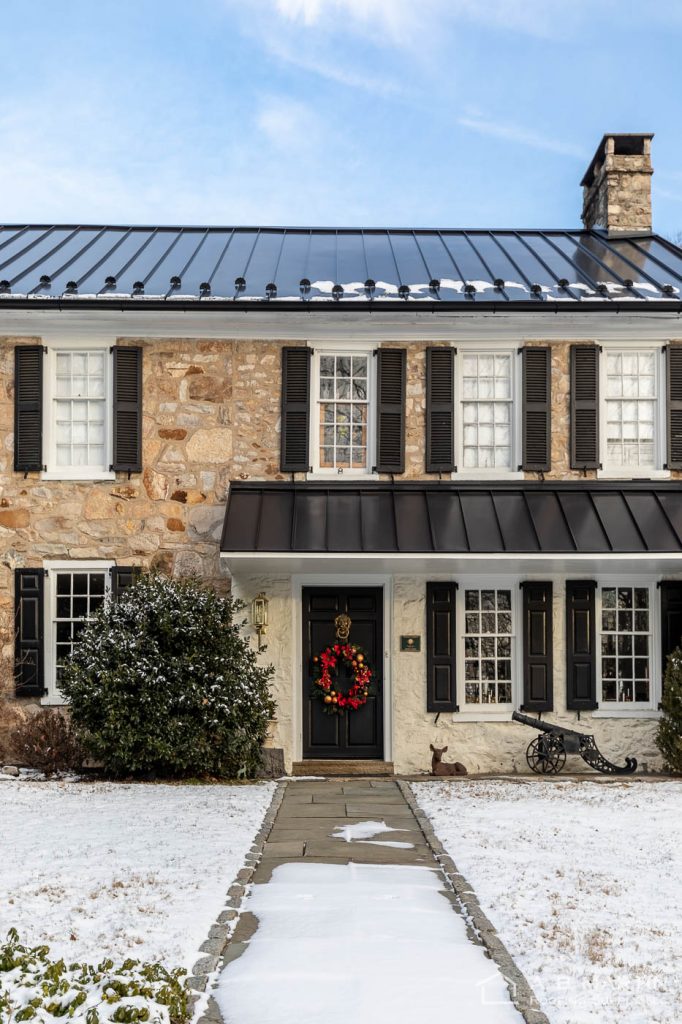 Learn more about the advantages of metal roofing:
Is a metal roof way more expensive than shingles?
Is a metal roof heavier than shingles?
Need a contractor? Search our database
Will Shingles or Metal cost me the most?