[Video] Stunning Garage with Carriage Red Celect Siding and Dark Bronze Metal Roof
If you ever saw the Weiler garage before the complete renovation, you would never recognize it.
The stunning garage features the cellular composite siding from Celect in Carriage Red.
About Celect Siding – The Beauty of Wood without the Maintenance
Celect siding (distributed by A.B. Martin) has the beauty and looks of wood siding, but without the high maintenance. Celect is a PVC cellular composite that interlocks to keep moisture from getting behind the siding and makes the seems almost invisible.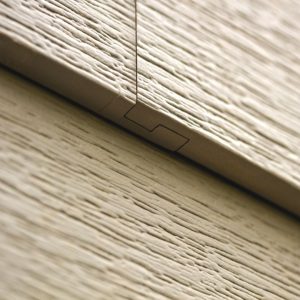 The factory-applied Kynar Aquatec® coating with a 25-year warranty gives you a rich, deep palette of colors to choose from that are UV resistant and reflect energy back into the atmosphere – saving you on your heating and cooling costs. Plus, in addition to the coating, the product itself provides an R-value that's twice the thermal value of any other comparable material in the market.
To learn more about Celect siding click here.
The trims are the in-stock Boral paintable composite.
The metal roof is the ABSeam Panel in Dark Bronze from A.B. Martin Roofing Supply.
Roof Panel: ABSeam Panel
Roof Color: Dark Bronze
Side Panel: Celect Siding
Side Color: Carriage Red
Location: Lititz, PA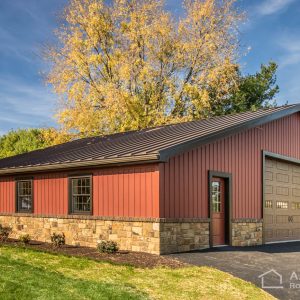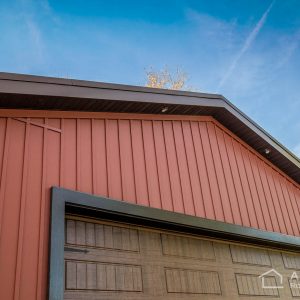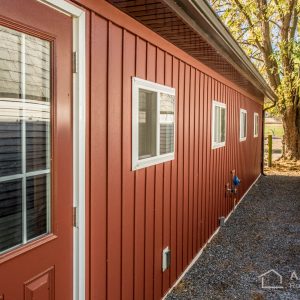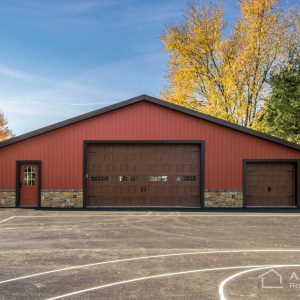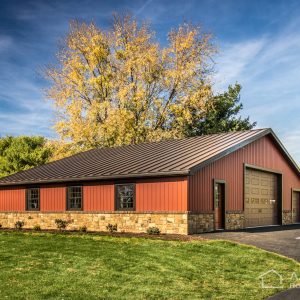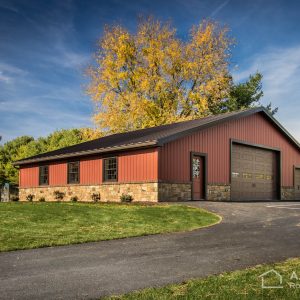 Learn more about the advantages of metal roofing:
Is a metal roof way more expensive than shingles?
Is a metal roof heavier than shingles?
Need a contractor? Search our database
Will Shingles or Metal cost me the most?