Perme House with Textured Bronze and Copper Penny Roof
The Perme's historic house is enjoying a new metal roof with a unique color combination. The Textured Bronze ABSeam Panel with the painted Copper Penny accent roof for accents compliment the stone very nicely.
The stone house speaks longevity. So naturally, the owners choose a roof system to match it. The standing seam metal roof with the hidden clip system provides a weather-tight roof that will look sharp for decades.
The glare-resistant textured color is a popular choice for residences that don't like the thought of a glaring metal roof. The texture also provides more grip if you're going to be walking on the roof to clean the chimneys.
The Copper Penny is a popular alternative to expensive copper roofs. To keep a real copper roof looking new, oils and clear coats need to be consistently applied or else the copper will dull and eventually turn patina green. The painted Copper Penny keeps the new look of copper without the maintenance.
Both colors come with a 40-year limited paint warranty, That means the Permes will be enjoying their new roof on their old house for years to come.
Roof Panel: ABSeam Panel
Roof Color: Textured Bronze
Accent Panel: ABSeam Panel
Accent Color: Copper Penny
Builder: Allen L. Newswanger
Location: Downingtown, PA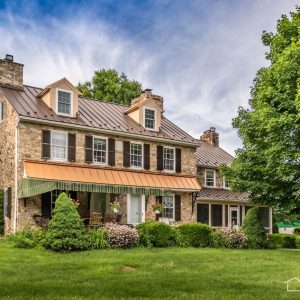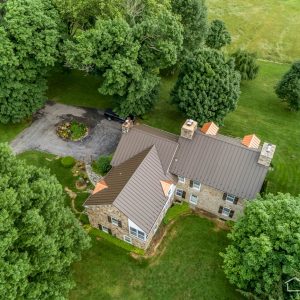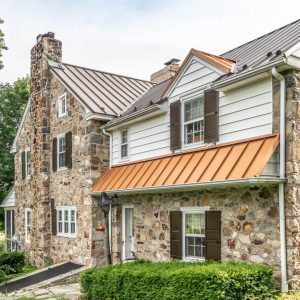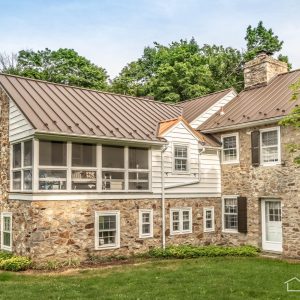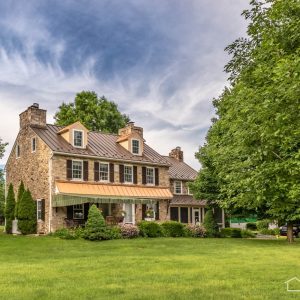 Learn more about the advantages of metal roofing:
Is a metal roof way more expensive than shingles?
Is a metal roof heavier than shingles?
Need a contractor? Search our database
Will Shingles or Metal cost me the most?