February 2021 Amazing Winter Deals!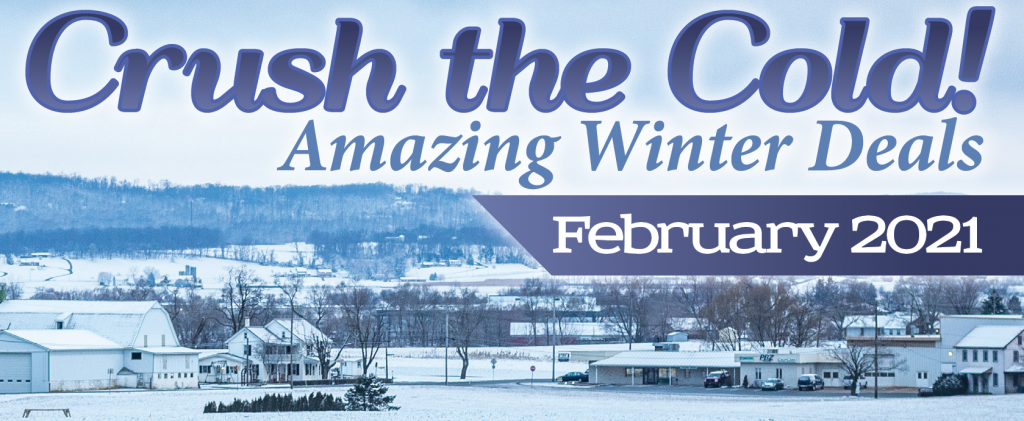 For the month of February, we're offering some amazing winter deals at A.B. Martin's hardware stores. (See details below)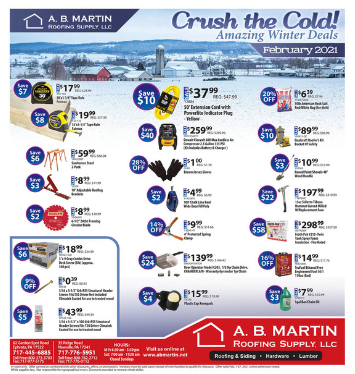 Pick up a store flyer at either location or preview it here.
Some of the Top Deals
10% OFF all in-stock Moen faucets
Save $7 on the popular Fatmax 30′ Tape Measure
Get 20% OFF per 50lb bag of American Rock Salt (ice melt)
Save $10 on the 50' Yellow Jacket Outdoor Extension Cord
Save $3 on Bar & Chain Oil gallons
Get 10% off Gaps & Cracks foam sealant (12 oz.)
Milwaukee Tool Deals!
Plus Save $45 on the Milwaukee M18 FUEL Chainsaw kit that includes a FREE blower
Save $26 on the M18 FUEL 7-1/4″ Circular Saw (tool only)
Save $17 on the M18 FUEL 2 Gallon Compact Quite Compressor
Don't miss out!
Fine Print: *In-store only. Offer cannot be combined with other discounts, offers, or promotions. Invoices must be paid upon receipt of merchandise to qualify for discount. Offer valid Feb. 1-27, 2021 unless otherwise noted.
While supplies last. Not responsible for typographical errors. Discounts rounded to nearest whole dollar.