Amazing Farmhouse Remodel with a Bronze Metal Roof and Copper Penny Accents – Building Showcase
>
Check out this unique farmhouse with a recent remodel. What immediately stands out is the Copper Penny accents around the windows and doors. The Bronze ABM Panel makes for a great-looking roof. But perhaps the coolest feature is the wood-grain dual-tone Mastic Quest vinyl siding in American Walnut.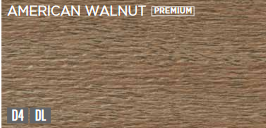 The wood look combined with the polished copper and bronze roof all tie together for an amazing new look.
Roof Panel: ABM Panel
Roof Color: Bronze
Siding Material: Mastic Quest Vinyl Siding (Special Order)
Siding Color: American Walnut
Trim Accent Color: Copper Penny
Location: Millersburg, PA
Contractor: Esh Builders


Learn more about the advantages of metal roofing:
Is a metal roof way more expensive than shingles?
Is a metal roof heavier than shingles?
Need a contractor? Search our database
Will Shingles or Metal cost me the most?