Need a New Roof on Your Cabin?
If you're trekking up to the middle of nowhere to your home-away-from-home during the hunting season, the last thing you want to find is a leaky roof. You drove hundreds of miles to spend your time hunting, not putting a new roof on your cabin.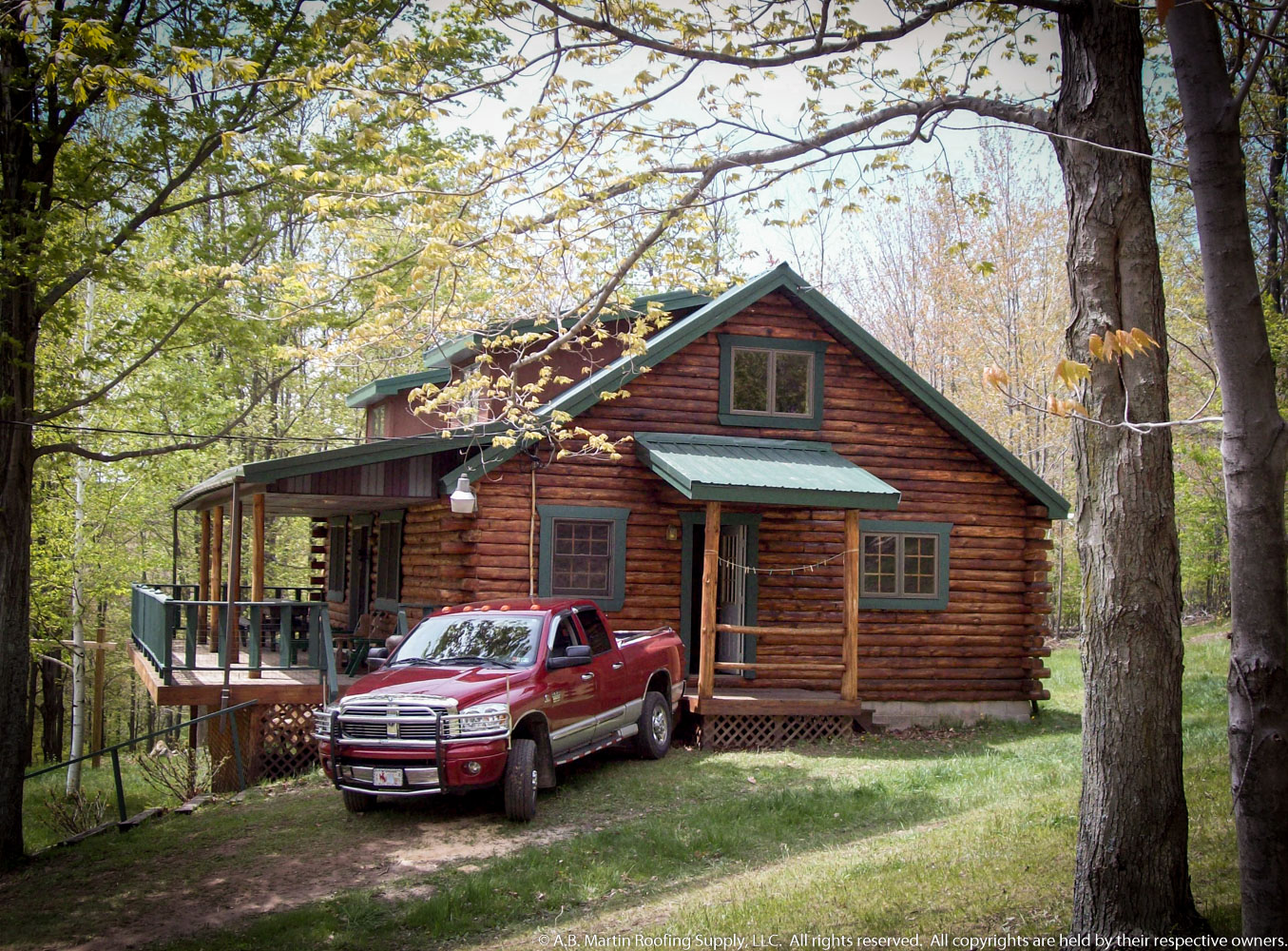 But before you think about slapping on another temporary shingle roof, why not consider a metal roof?
Think about it.
Metal is tough. Metal is long-lasting. Metal is nature-friendly.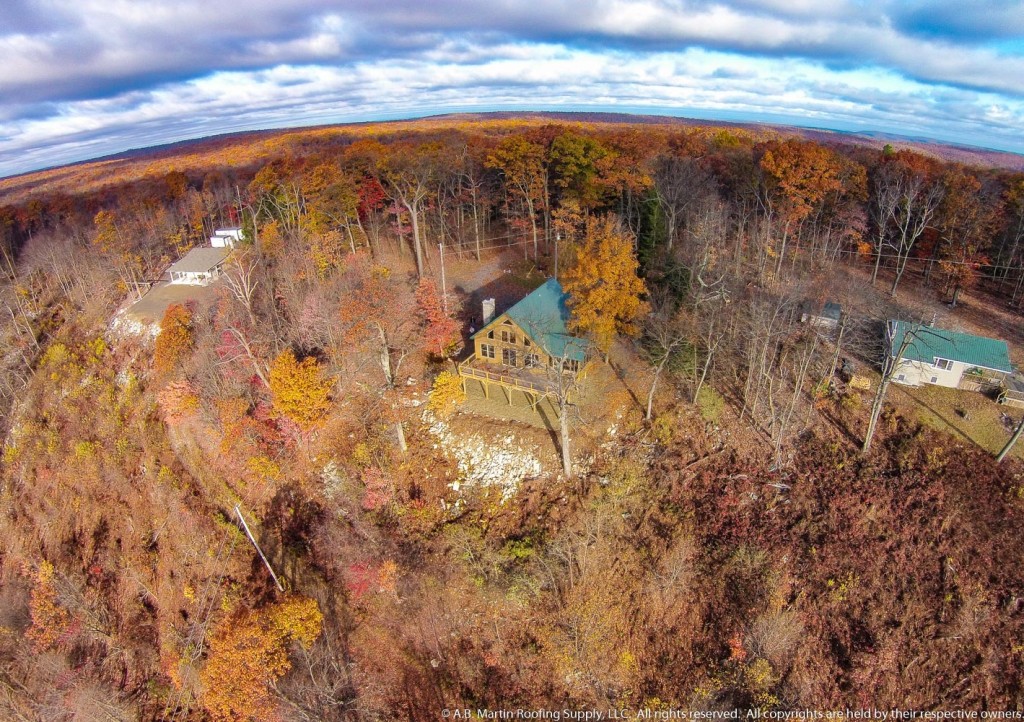 Metal roof panels like the ABM Panel, come with 40-year warranties and cost about the same as asphalt shingles. The ABM Panel is made of tough, 28 gauge steel which is very impact resistant. That makes it great for out in the woods.

And best of all, it is super easy to install.
So you spend less time roofing, and more time hunting.
It can even be installed right over shingles so you don't have to worry about hauling those messy shingles to a landfill.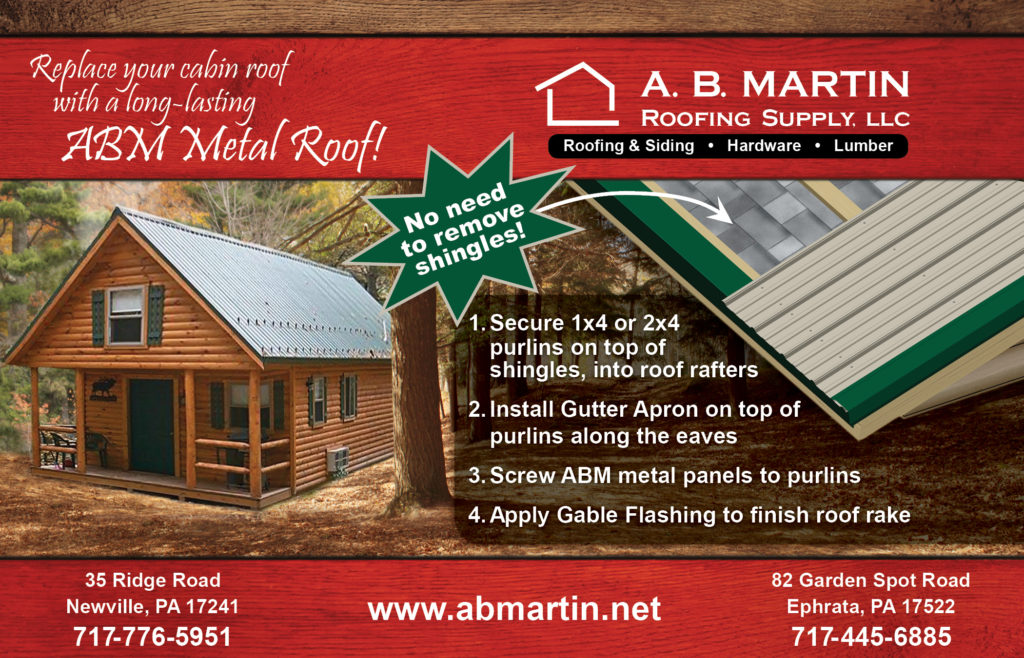 Click here if you want to learn more about the ABM Panel. Again, it costs about the same as shingles, but with a 40-year warranty. So the only thing you have to loose is that trophy.
Get inspiration from our photo gallery.
And sign up for our newsletter and we'll send you a free copy of our guide called, The 6 Myths of Metal Roofing.