---
AB 35 Ridge Vents
Proper ventilation in your ceiling or attic has been known extend the life of your building and decrease heating and cooling costs. The AB35 Ridge Vent does double-duty as a ridge cap and ventilation system combined. The heavy-duty system is also completely waterproof with the clear poly rain diverter that also doubles as a small skylight. A steel rain diverter is available upon request.
Available in all of our color options.
Substrate: 29 Gauge Galvanized Steel
Length: 10'
Width: 13.5"
Ventilation: 36 square inches of airflow per linear foot.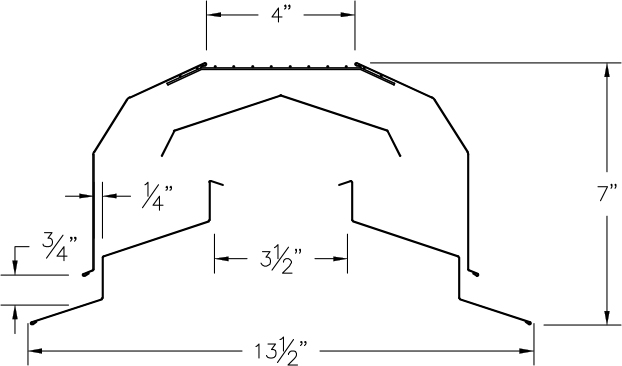 Snap-Z Ridge Vent

Snap an open-hemmed ridge cap in place and cut down on the amount of pop rivets required when you use the patented Snap-Z. The wide flange holds the ridge cap in place with half as many pop rivets for less potential oil canning. Plus it comes pre-punched for easy fastening and with butyl tape pre-applied to save time.