View our Polycarbonate Skylights Catalog
SUNSKY
Sky Lighting • Side Lighting • Ridge Lighting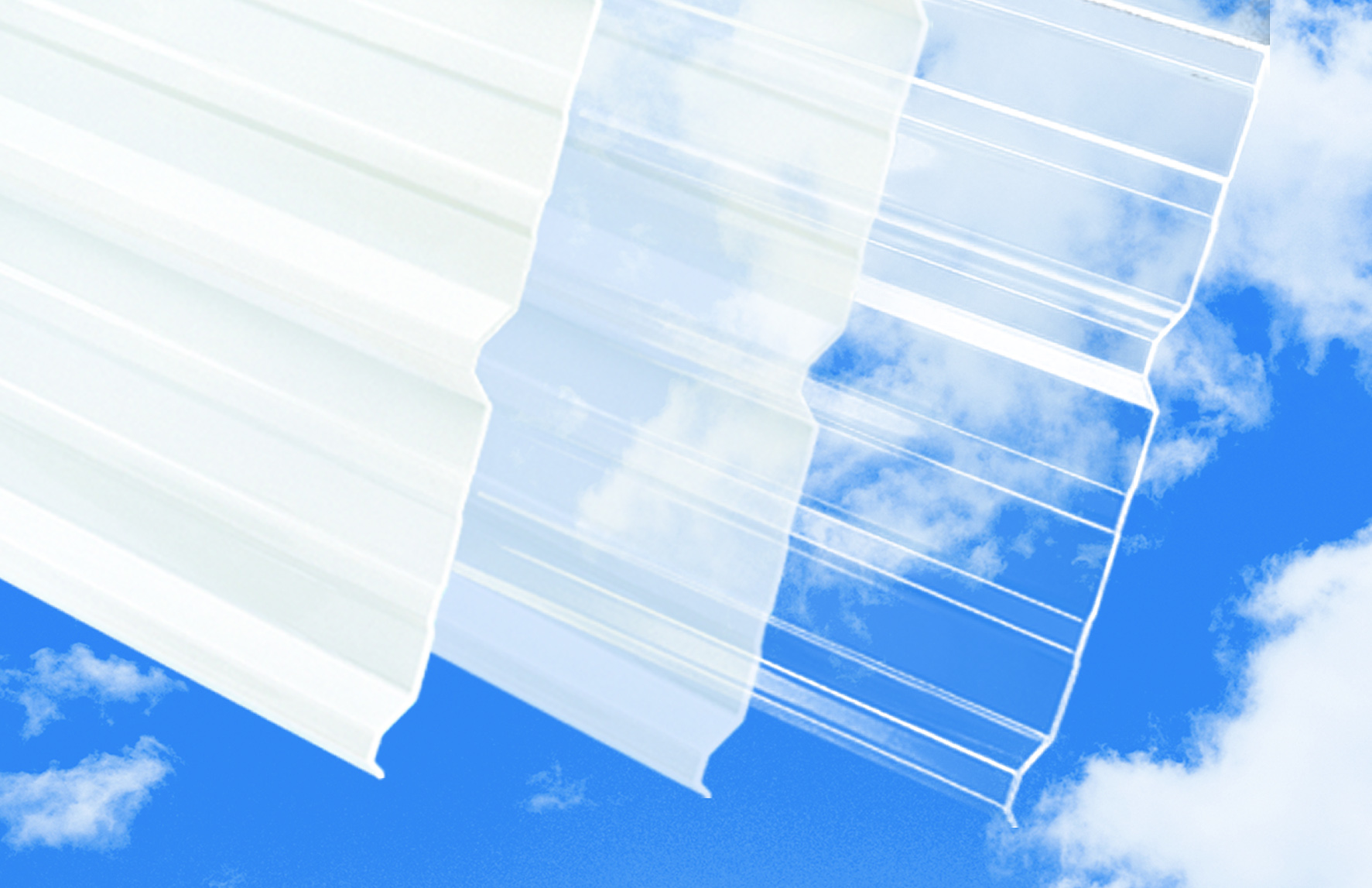 SunSky corrugated polycarbonate panels stand up to punishing exterior applications and offer multiple advantages over traditional fiberglass corrugated panels. The SunSky panel provides up to 20 times greater impact resistance, warranted protection against yellowing, excellent load ratings, and the highest resistance to wind uplift–outstanding properties confirmed by independent laboratory tests and in installations worldwide since 1984. SunSky is available in soft white for maximum light transmission without glare, as well as clear and a range of colors to filter light or reduce heat loads.
Main Benefits
Virtually unbreakable
Self extinguishing
Will not yellow
Retains optical clarity far better than any other glazing material
Can handle extreme climates
(-40°F to 270°F)
Easily and safely installed
10-Year warranty
Hail and wind resistant
100% UV protection
Matches most metal panel profiles
UL 580 CLASS 90 recognized and classified
Solar control panels—A revolutionary new product providing outstanding ambient heat reduction—let light in and reflect heat away!
Other Information

SunSky corrugated polycarbonate products are sold through metal building manufacturers and component suppliers throughout North America.
SunSky is also available on a limited basis through some lumberyards and home improvement centers.
Outside of North America, SunSky is typically marketed as "Suntuf Industrial" or "Suntuf Pro."
AB Martin is a Manufacturer and Supplier of Quality Building Supplies. Contact us to speak to one of our knowledgeable sales representatives.