Wherever you need a smooth finish that is easy to clean, low-maintenance, and abuse-resistant, TRUSSCORE PVC Sanitary Wall and Ceiling Panel has your project covered.
16" wide, 1/2" thick, and comes in standard 8', 10', 12', 14', 16', and 20' lengths.  Stocked in bright white and light grey.
Trusscore's unique tongue-and-groove interlocking system makes both vertical and horizontal installation quick and easy.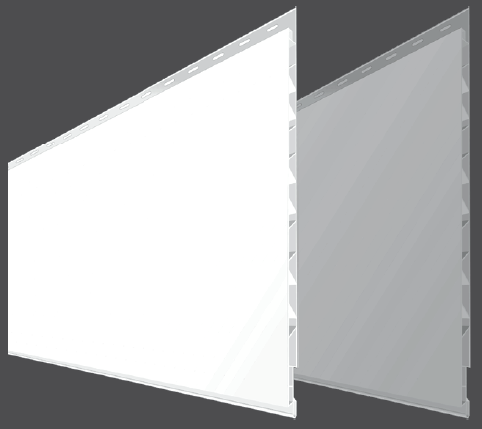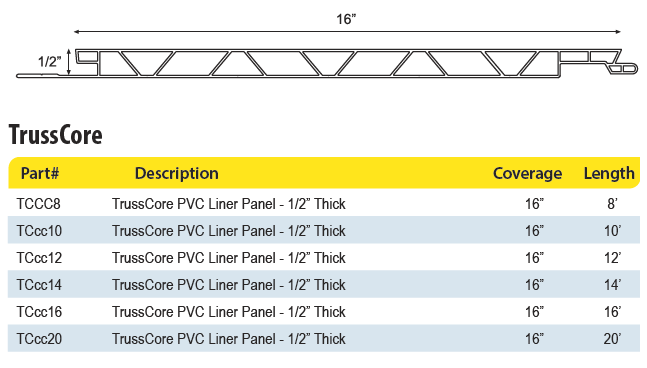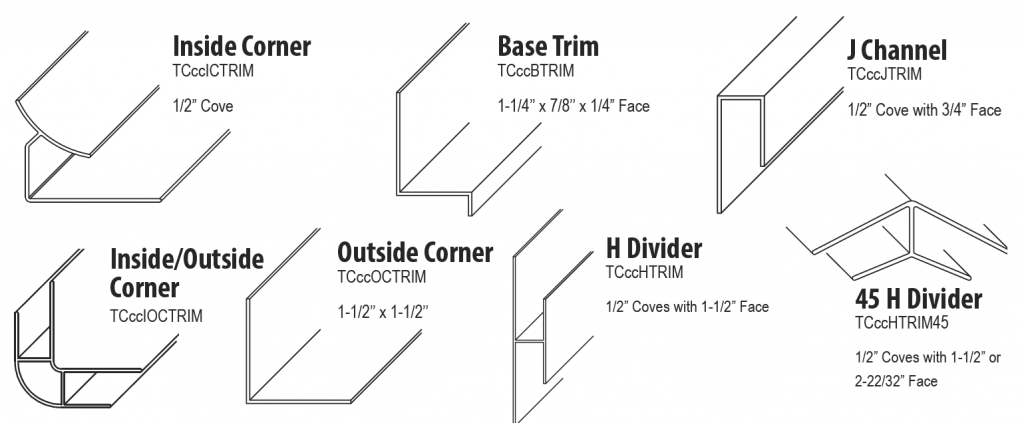 Key Advantages Include:
Bright clean appearance
Virtually maintenance free – Just wipe it clean
Meets CFIA and FDA requirements for walls and ceilings
Comes in standard and custom lengths
Corrosion-resistant
Economical, excellent investment
Hidden fasteners
High strength to weight ratio
Highly resistant to moisture and most chemicals
Ideal replacement for conventional wall systems
Inner truss design for rigidity and strength
Lightweight, fast easy installation
Potential insurance savings
Supports attic insulation loads
Pre-punched nailing flange
Applications:
Dairy, Hog, and Poultry Farms
Home Ceiling / Wall Panels
Kennels
Riding Stables
Marinas
Fisheries
Food Processing Plants
Chemical Processing Plants
Meat Packaging Facilities
Restaurant Kitchens
Supermarkets
Laboratories
Theme Parks
Car Washes
Nursing Homes
Health Care Facilities
Public Bathrooms
Refrigerated Warehouses
Schools
Laundromats
A. B. Martin is a Manufacturer and Supplier of Quality Building Supplies. Contact us to speak to one of our knowledgeable sales representatives.