Trusscore Wall&CeilingBoard

Trusscore Wall&CeilingBoard is designed with a high-strength polymer formulation and engineered to be the perfect alternative to traditional FRP and drywall systems.
Trusscore's tongue and groove interlocking system makes installation quick and easy, and the unique truss design provides industry-leading strength and durability. Where you need a smooth finish that is easy to clean, low-maintenance, and abuse-resistant, Trusscore Wall&CeilingBoard has your project covered.
Panels are 16" wide and 1/2" thick.  They come in standard 8', 10', 12', 14', 16', and 20' lengths.  Stocked in White and Gray.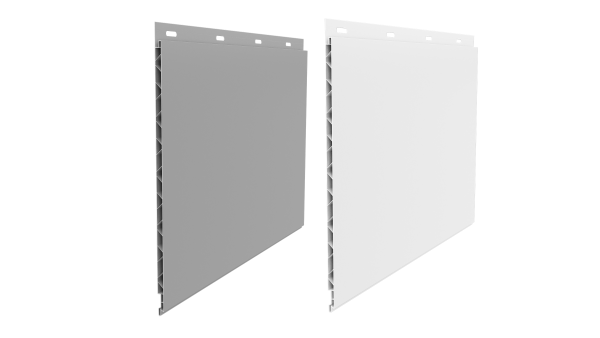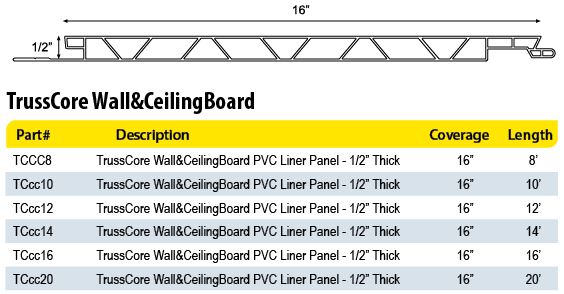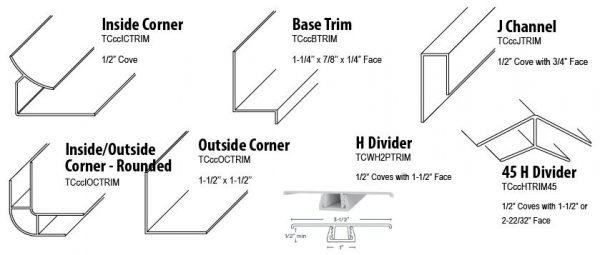 Features & Benefits Include:
Superior Durability – scratch, dent & damage resistance makes Wall&CeilingBoard a great drywall alternative 
Moisture resistant – create waterproof walls that can be used in any wet location and won't deteriorate 
Bright clean appearance – high reflectivity reduces the need for light fixtures 
Easy to install – interlocking panels are quick and simple for DIY or professional installers 
Hidden fasteners – design provides a beautiful, smooth finish on your wall or ceiling 
Chemical resistant – stands up to cleaners required in commercial food & agricultural facilities 
Sanitary surface – won't support the growth of mold or bacteria 
Economical – a cost-effective alternative to FRP or painted drywall
Class A Fire Rating – allow for use throughout a building
Applications:
Dairy, Hog, and Poultry Farms
Kennels
Riding Stables
Marinas
Fisheries
Food Processing Plants
Meat Packaging Facilities
Commercial Kitchens
Car Washes
Supermarkets
Laboratories
Health Care Facilities
Public Bathrooms
Refrigerated Warehouses
Schools
Laundromats
AB Martin is a Manufacturer and Supplier of Quality Building Supplies. Contact us to speak to one of our knowledgeable sales representatives.