DuPont™ Tyvek® Protec™ engineered synthetic roofing underlayments offer high-performance with a variety of roofing materials, from metal roofing to asphalt shingles. The gray Tyvek Protec 120 features a limited 30 year warranty, and the green Tyvek Protec 160 features a limited 40 year warranty.
Industry-leading walkability is a benefit found throughout the portfolio of Tyvek® Protec™ roofing underlayments.

Industry-Leading Walkability
The unique embossed pattern allows for better traction while walking on the roof, in dry, wet, hot, cold, and dirty conditions.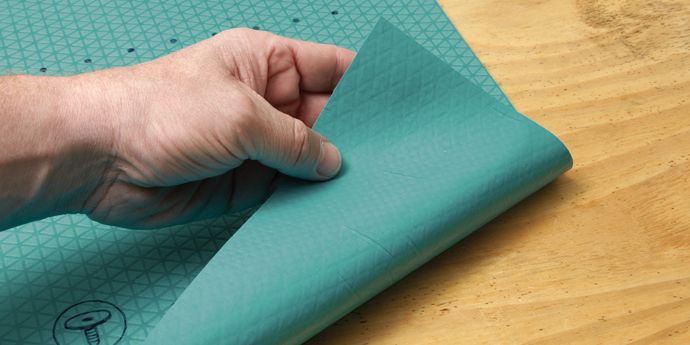 Slip-Resistance
The bottom layer includes a slip-resistance coating providing grip to the roof deck.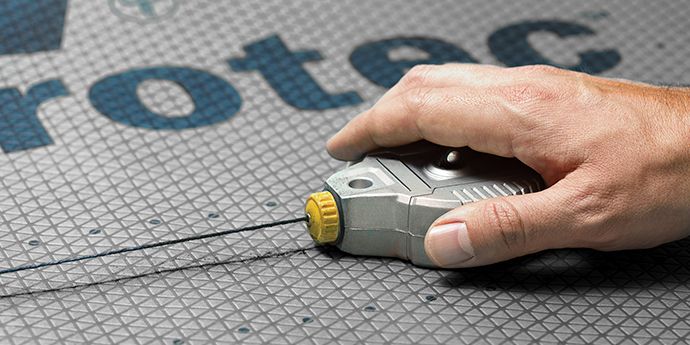 Easy to Chalk
Accepts and holds chalk marks for more visible lines and a better-finished product.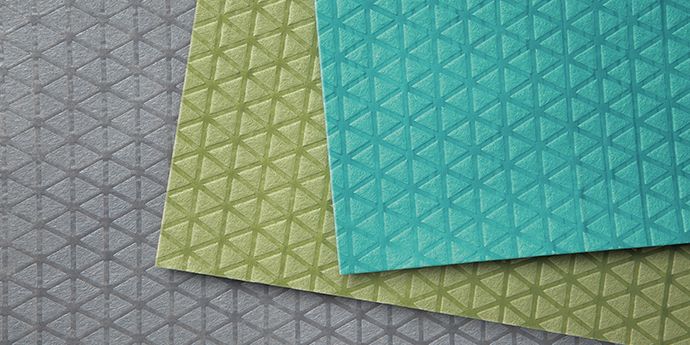 Whether you're looking for a utility product that minimizes costs for your clients or a premium grade that will stand up to the heaviest roofing materials, Tyvek® Protec™ has you covered.
Industry-leading walkability when compared to other low permeability synthetic roofing underlayments.