ZXL WoodBinder Screw | 40-year Warranty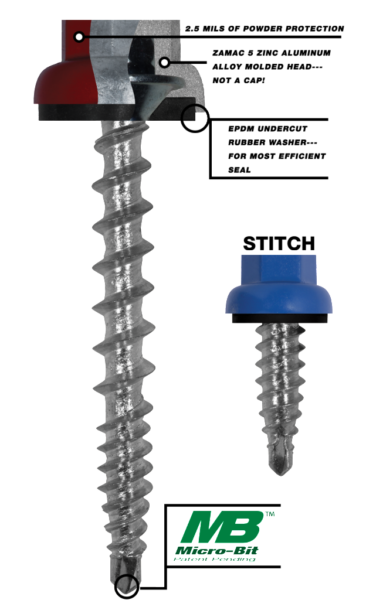 If your metal roofing has a 40-year warranty, your screw should, too. That's the thinking behind the ZXL WoodBinder from ST Fastening Systems. The ZXL screw has a 5/16 zinc/aluminum molded head that offers lifetime protection against red rust. That means, even if the powder coating is chipped during installation, the screw is not going to cause rust streaks down the panel.
Plus, the molded head covers the washer – protecting it from damaging UV rays.
The ZXL screw is an excellent choice for any long-lasting Galvanized or Galvalume roof system.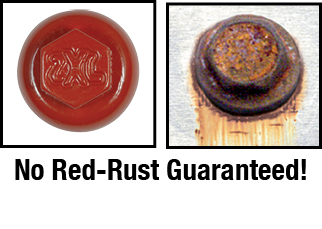 Other Advantages of the ZXL Screw
The threads transition from fine to course for greater holding strength in various wood substrates.
The Micro-bit point provides more consistent drilling – especially through multiple layers of steel – and reduces metal shavings that can embed themselves in the washer.
Note: The use of impact drivers are not recommended for powder coated or any wet painted fasteners.